Dr. Péter Dávidházi
professor emeritus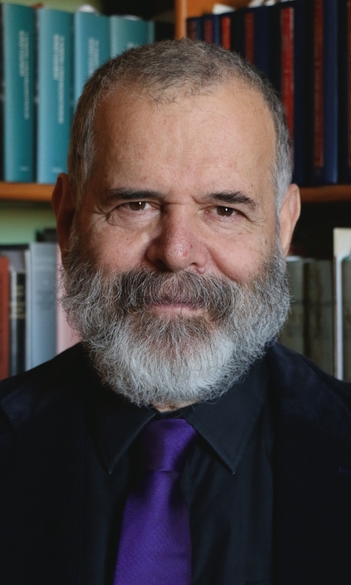 HU
Biography:
Born in 1948 in Tata, I have lived most of my life in Budapest. I studied at Eötvös Loránd University, Budapest, from 1968 to 1973, majoring in English and Hungarian philology. As a post-graduate, I studied nineteenth-century literature at the University of Sussex in 1977-1978. Since 1973 I have been teaching English poetry (mainly 18th and 19th centuries), Shakespeare studies, and modern English and American criticism at the Department of English Studies, Eötvös Loránd University. Simultaneously, since 1985, I have been working as a full-time researcher at the Institute for Literary Studies of the Hungarian Academy. In 1989 I was appointed head of the Department of 19th-Century Literature at the Institute. Now I am a professor emeritus at both places. In 2003 I taught 18th-century English philosophical poetry at the University of California, Irvine. In 2002 I was elected a member of the advisory board of the biannual Shakespeare conferences in Stratford-upon-Avon. From 2003 to 2008 I was the Hungarian delegate to the Standing Committee for the Humanities, of the European Science Foundation. In 2010 I was elected a member by the Hungarian Academy of Sciences, in 2012, by Academia Europaea. Of my prizes and awards the highest is the Széchenyi Prize (2006).
Research:
The themes of my research are mainly fourfold: (1) Shakespeare's plays and the history of his cult; (2) the poetic and critical works of János Arany; (3) Ferenc Toldy and the rise of Hungarian literary scholarship; (4) biblical patterns in Shakespeare and Hungarian poetry.
Selected publications:
''Isten másodszülöttje''. A magyar Shakespeare-kultusz természetrajza [God's Second Born: Anatomy of the Hungarian Cult of Shakespeare]. Budapest, Gondolat Könyvkiadó, 1989, pp. VIII, 377.
Hunyt mesterünk. Arany János kritikusi öröksége. Budapest, Argumentum Kiadó, 1992, 1994, pp. 417.
The Romantic Cult of Shakespeare: Literary Reception in Anthropological Perspective. Basingstoke, London, New York: Macmillan Press and St. Martin's Press, 1998, pp. XIV, 240. (Romanticism in Perspective: Texts, Cultures, Histories. Series editors Marilyn Gaull and Stephen Prickett.)
Egy nemzeti tudomány születése. Toldy Ferenc és a magyar irodalomtörténet. [Birth of a National Scholarship: Ferenc Toldy and Hungarian Literary History] Budapest, Akadémiai Kiadó, Universitas Kiadó, 2004. pp. 1028.
Menj, vándor: Swift sírfelirata és a hagyományrétegződés. [Go, Traveller: Swift's Epitaph and The Layers of Tradition] Pécs, Pro Pannonia Kiadói Alapítvány, 2009 (Thienemann-előadások, 4), pp. 199.
"Vagy jőni fog". Bibliai minták nemzetiesítése a magyar költészetben. ["Or It will Come" The National Appropriation of Biblical Patterns in Hungarian Poetry] Budapest, Ráció, 2017. pp. 527.
Selected conferences
In the last 50 years I have attended several hundred conferences. Most important of them were the biannual international Shakespeare conferences in Stratford-upon-Avon, where I have been serving, since 2002, as a member of the advisory board.
---
Teaching
Since my retirement in 2018 I do not teach regular courses any more, except giving occasional lectures and always being available for consultations.
---
Supervision
Formally, I don't supervise PhD dissertations any more, but I am still happy to read sample chapters and give advice. My office hours are open to students and faculty.
---
Further information