Dr. habil. Andrea Velich
associate professor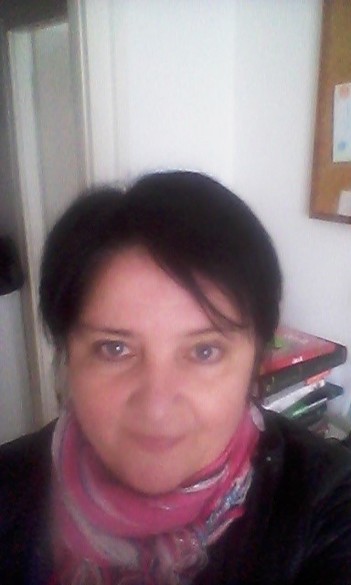 Biography:
I studied History and English Language and Literature for my MA at ELTE and wrote my MA thesis on the Financial policy of Henry VII. Then I wrote an MPhil on Early Tudor History and my PhD on Tudor London. After graduation I started working for ELTE with my tenured job at the Teacher Training College, I was teaching part-time at the DES and at the Department of Early Modern World History at ELTE Faculty of Humanities. I also ran British Social History and Culture BA and MA courses at Corvinus University and at the Metropolitan University, Budapest. For two years I was teaching Medieval and Early Modern English Social and Cultural History at the English Department of the University of Düsseldorf, Germany. Since 2005 I teach full time as associate professor at SEAS/DES of ELTE's Faculty of Humanities. I am member of and supervise in several ELTE doctorate programmes including the English Medieval and Renaissance Literature and Culture, The Early Modern Global History Doctorate Programme and The Gender in Literature and Culture Doctorate Programme. I often participate in final exams as external member at CEU's History Department. In 2015 I organised a new interdisciplinary BA specialisation programme called Film and Culture in collaboration with the Film Department of ELTE until 2017, then independently for SEAS/DES.
Each year we admit up to 15 Hungarian and international English or American major students for the 50-credit 2 year programme. We regularly host monthly film clubs in term-time, too. Each year we organise the Reel Eye Film Festival and Workshop to encourage dialogue with film scholars. I am member of Euroclio, COACH, HABA and CHARM-EU.
Research:
Medieval and Early Modern English Economy, Society and Culture, Death, burial, cemeteries, cemetery pollution and the representation of cemeteries in British Cinema, Cultural Memory, Cultural Heritage, Heritage Films, Hungarian-born film directors in Britain, The History of Great Britain, The History of London, The Representation of Iconic London places in British Cinema. The representation of World War II on films.
Selected publications:
"Ken Loach's Fair Share of Home and Family Issues from Cathy Come Home and The Angels' Share to Sorry, We Missed You." British and American Studies (BAS) (1224-3086 2457-7715), 2021.
"The Representation of the Thames, London Bridges and City Benches in Some Postwar London-set British New Heritage Films." Changing Perspectives: Studies in English at Eötvös Loránd University. Eds. Kenyeres János, Illés Éva. Budapest: ELTE BTK Angol-Amerikai Intézet, 2018.
"The Monarchy Film Revisited." Film & Culture. Eds. Dorottya Jászai, Andrea Velich. Budapest: Eötvös Loránd Tudományegyetem (ELTE), 2016. 220-233.
"Az angol történelem tanítása történelmi és kosztümös filmekkel." Kutatások és jó gyakorlatok a tanárképzés tudós műhelyéből. Eds. Károly Krisztina, Homonnay Zoltán. Budapest: ELTE Eötvös Kiadó, 2016. 203-214.
"The Cemetery as a Space of Remembering and Forgetting: The 'Pollution' of Burial Grounds in England and Hungary." Confrontations and Interactions: Essays on Cultural Memory. Eds. Bálint Gárdos, Ágnes Péter; Natália Pikli; Máté Vince. Budapest: L'Harmattan Kiadó, 2011. 327-337.
"Az ünnepségek szerepe VII. Henrik és London kapcsolatában." Aetas: Történettudományi folyóirat (0237-7934) 4 (1999). 123-141.
Selected conferences
HUSSE 13, SEAS 125 and SEAS 130, IATEFL- Dimensions, Diversity and Directions in ELT, Kaposvár 2016, Tudós tanárok - tanár tudósok, ELTE Tanárképző Központ, 2016, Euroclio-IAIE Conf. on Multiperpectivity, Amsterdam, 2019, Arts and the City International Conference - Budapest, MTA-Károli 2019, BAS - Temesvár 2020, IAIE-Intercultural Education in the Information Age, Israel 2021
---
Teaching
British History
Reading History Records
Medieval and Early Modern English Economy, Society and Culture
The History of London
Cultural Heritage and Films
---
Supervision
BA, MA, and PhD:
British History, Society, Culture
Women Studies
The History and Representation of London
---
Further information
I founded and cohosted with the British Council, Budapest conferences on British History Research at the Britannia Circle Hungary for several years, recently I participate in the mentoring programme of the COACH (Cambridge-Oxford Alumni Society, Hungary) and in HABA (Hungarian British Alumni) and in the CHARM-EU Sustainability and Higher Education EU project.
---